These are introductory tutorials on writing an indicator for MT4 and MT5. In this case the indicator is the ATR channel
There are times when you may want to track a trade through various events. The obvious example is finding the remaining trade after a partial close but you may also need to track a pending order through to the position after execution.
From requests over a long time this expert will track your account equity and close all trades and orders when a specified target profit or loss limit is reached.
This will show how to set up a configuration file as input to an expert or indicator
A follow up to the earlier Stop Loss Grid post that fixes a code issue and reduces over trading.
This covers code to both create Fibonacci objects on screen including a technique for finding swing high and low and also reading back data from on chart Fibonacci objects.
This is a simple expert advisor from one of our requests. There are no indicator inputs, trades are entered based on trailing the entry price from the current price.
Sending text to Telegram is not too difficult but sending an image is a very different technique. This topic covers both.
first saw this grid technique in a video titled How to trade the Forex Grid system. A detailed introduction on how hedging trades create gains published by Expert4x. It is an interesting approach that avoids unlimited drawdown at the expense of an occasional loss.
A sequel to the earlier article showing a Fractal - EMA based expert. This shows how to convert that code to vary the expert
Converting risk to points and setting stop loss as percentage of equity.
Combine 2 exponential moving averages as a trend filter and fractals to set breakout levels
When you have a position showing a profit you may want to add more trades to the position. The question is how to check that all of your existing trades have reached a minimum profit level before opening a new trade.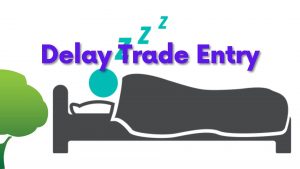 How do you prevent your EA from placing trades too soon after each other but still allow other functions like trailing stop and closing to go ahead